Explanada de la Estación, s/n, 29002, Malaga, Spain
Malaga's Maria Zambrano rail station is considered to be the main transportation hub for Spanish trains in the city. The building began to function in 2007 and is named in honor of an outstanding philosopher from Spain who's famous for her essays. Apart from high-speed long-distance AVE trains, Maria Zambrano station also services numerous regional destinations connected by Renfe trains, which is especially convenient if you're planning to travel the Andalucia region.
Browse the Malaga Maria Zambrano Train Station
In order to get around the station easier, take a look at the video. Below you can see what the exteriors and interiors of the station are like and may get a better understanding of what to expect while being there.
F.A.Q.
More About the Maria Zambrano Railway Station
How to get to the Malaga Maria Zambrano station?

The station has a wonderful location in the center of town. One of the easiest ways to reach it using public transport is by taking a bus (routes number 1-5, 10, 12, 16, 19, 24, 27).
What to find on the Malaga train station?

The building of the station is quite large and has several stories. Inside you can find ticket desks, waiting areas, and information screens with departure details. The station also has cafes, fast food restaurants, shopping facilities (mostly Spanish brands), a pharmacy, a grocery store, VIP lounge, car rental services, ATMs, space for parking underground, and even a hotel.
How many platforms does Maria Zambrano have?

The station boasts a total of 12 platforms. Please note, that it is advisable to arrive at least 15 minutes prior to your train's departure to pass the quick security check, find your platform, and board the train.
How to get from the Malaga airport to Maria Zambrano train station?

It is possible to reach the central train station in Malaga from the Malaga airport, called Costa del Sol, by taking a quick train ride. The train stop is located a 2-minute walk from the main airport exit, there are several trains running per hour, and the duration of the connection is about 30 minutes.
Can you get from the central Malaga station to Caminito del Rey?

If the famous Andalucian King's Path is on your travel agenda, the Maria Zambrano Station in Malaga is the best place to start your trip from. There are daily regional Renfe trains departing to El Chorro from this station, the Caminito is easily reached by a short bus ride from there.
Photos of the Malaga Train Station
Malaga station departures screen & interiors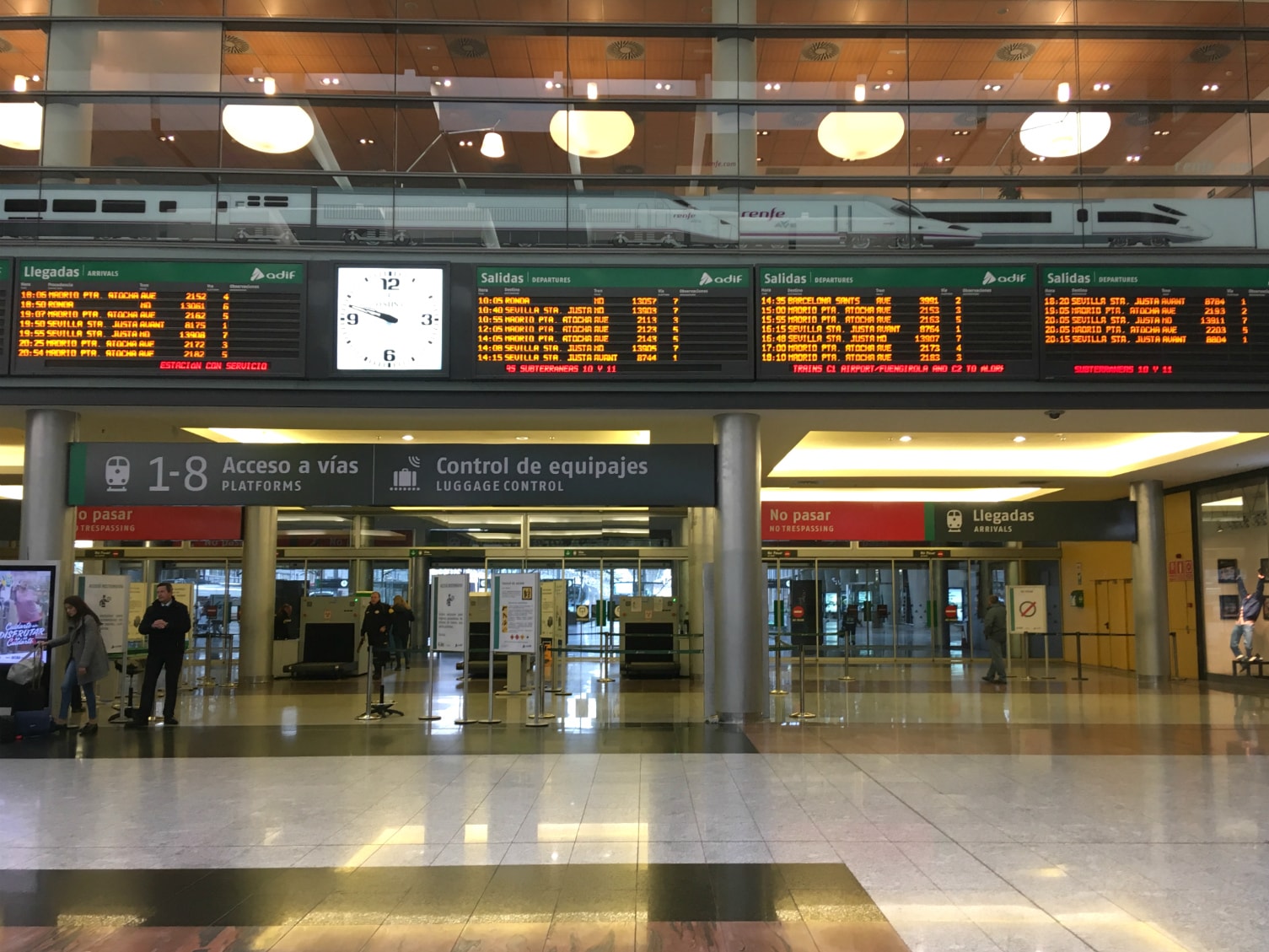 Platform of the Maria Zambrano Station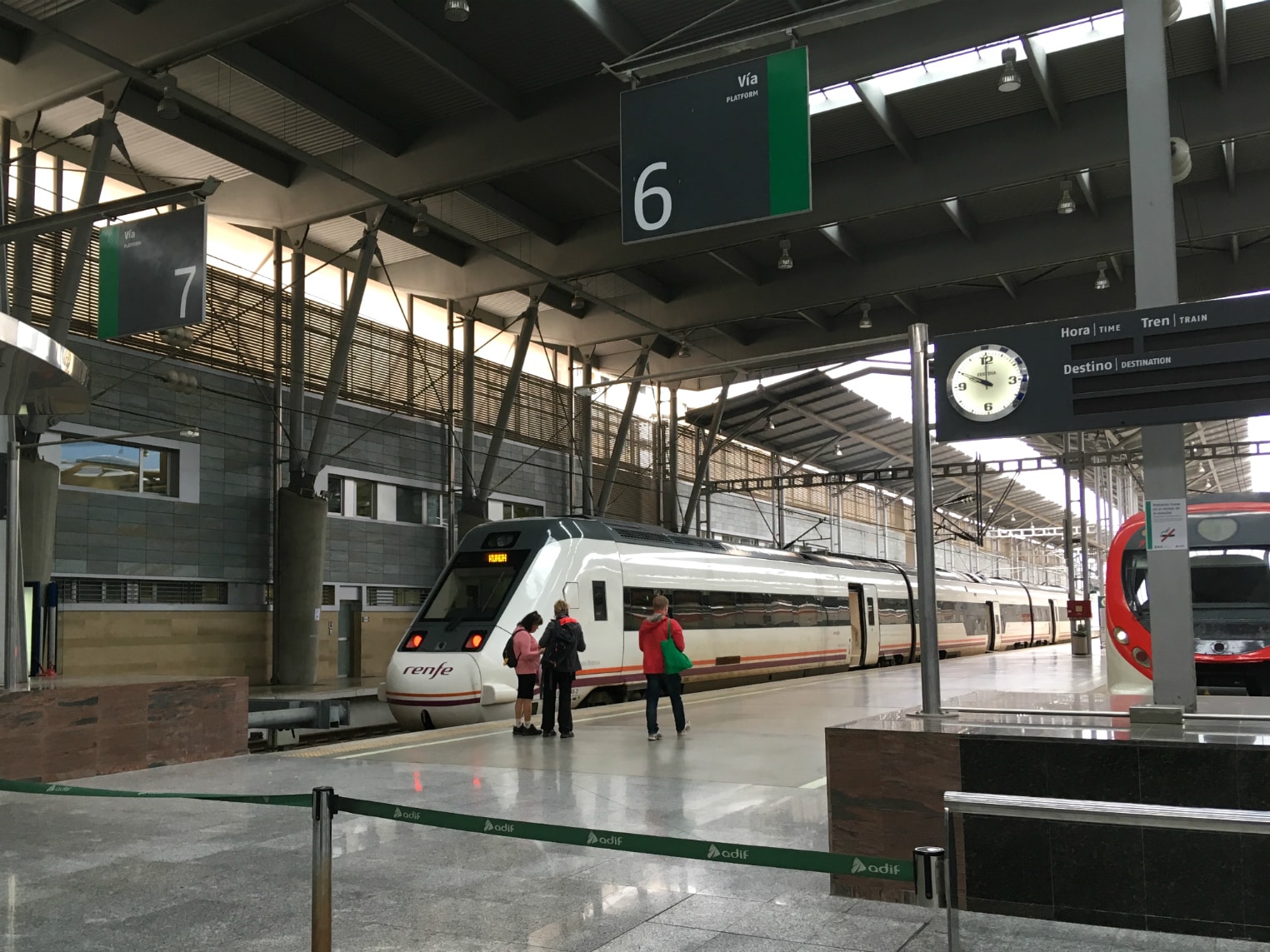 Popular trains departing from Maria Zambrano Station