London
The number of railway stations in London is quite astonishing as the city houses 12 major train hubs! Read all you need to know about the main ones.
London train stations
Kings Cross
Kings Cross Local authority , London Borough of Camden, United Kingdom
St. Pancras Int
Euston Rd, Kings Cross, London N1C 4QP, UK, London, United Kingdom
Euston
London NW1 2DU, UK, London, United Kingdom
London Bridge Station
20 Stainer St, London SE1 9RL, London, United Kingdom
Paddington
Praed St, Paddington, London, London, United Kingdom
Marylebone
Melcombe Pl, Marylebone, London NW1 6JJ, London, United Kingdom
Victoria
Victoria St, Victoria, London SW1E 5ND, London, United Kingdom
Waterloo
Waterloo Rd, London SE1 8SW, London, United Kingdom
London Finchley Road (Stop CL)
235 Finchley Rd, London NW3, United Kingdom
London Victoria Coach Station
164 Buckingham Palace Road, SW1W 9TP, London, United Kingdom
Edinburgh
Edinburgh's train station is located in the heart of the Scottish capital, making it very easy to reach by public transport.  
Edinburgh train stations
Waverley
Edinburgh EH1 1BB, Edinburgh, United Kingdom
Edinburgh Bus Station
26 Elder St, Edinburgh EH1 3DX, United Kingdom
London to Edinburgh Train Information
Planning to travel from London to Edinburgh? Experience Britain at its best and choose the most convenient option for your London - Edinburgh train journey. Direct high-speed trains run by LNER depart from Kings Cross station in London and take you to the Central station in Edinburgh in about 4.5 hours, reaching the maximum speed of 125 mph! There are over 50 daily departures (depending on the weekday), so planning a trip is as easy as ABC. Alternatively, you can choose to travel by Avanti West Coast trains, departing from London Euston. But keep in mind that these trains take a bit longer to reach the stunning capital of Scotland - their travel time is 5.5 hours. You can check the detailed London to Edinburgh train timetable and book rail tickets with Rail Ninja, curated route planning, expert advice & online booking platform for European trains. And what about spicing up your stay in Edinburgh? Create unforgettable itineraries by yourself using a Scotland trip planner online. Collect the best travel options among the reach variety of attractions and plan your perfect stay in spectacular Edinburgh!
What is the best way to travel from London to Edinburgh?

Taking a train is always a great option. Fast and comfortable, this mode of transport is a great value for money and one of the most popular choices for a London - Edinburgh trip.
Is there a high-speed train from London to Edinburgh?

Actually, there are two high-speed trains to choose from. The first option is an InterCity-Express train operated by Avanti West Coast, it can take you between the capitals of England and Scotland in a matter of 5 and a half hours. The second option to consider is a high-speed train ran by LNER, it can cover the distance between the cities much faster, in about 4 hours 30 minutes.
Is there a direct train from Edinburgh to London?

Yes, both of the high-speed trains mentioned above can take you all the way between the cities. Another option to consider is a comfort night train, although keep in mind that its travel time is almost 8 hours.
London to Edinburgh Train Timetable
Trains on London - Edinburgh Route
Brand name
Train type
Travel time
Price from
Departures
Rating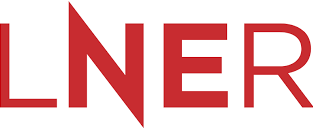 LNER
High-speed train
4 hrs 20 min
29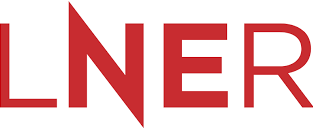 LNER
Train with 1 change
4 hrs 45 min
1
9

/

10

based on 59 reviews
Smooth travel, the train had comfortable seats, and booking was easy. Very impressive!
Samantha Romero about traveling from London to Edinburgh
Popular Train Routes From London and Edinburgh
For true enthusiasts, there is nothing quite like a London to Edinburgh train ride. On this journey, you can experience one of the most beautiful coastlines in the world. Moreover, you'll pass through some of Britain's loveliest countryside and towns on your way to Scotland's capital city Edinburgh. With just over 4 hours on the train, it is possible to enjoy an entire day exploring Edinburgh before heading back home with tales of what you've seen and experienced along your journey!
|

Popular trains:

London Midland Railway

|

Popular trains:

London Midland Railway

|

Popular trains:

Avanti West Coast

|

Popular trains:

Avanti West Coast

|

Popular trains:

Avanti West Coast