Departure station:
Edinburgh EH1 1BB, Edinburgh, United Kingdom
Arrival station:
Gordon St, Glasgow G1 3SL, Glasgow, United Kingdom
N Hanover St, Glasgow G1 2AF, Glasgow, United Kingdom
Brand name
Train type
Travel time
Price from
Departures

InterCity-Express
High-speed train
1 hrs 0 min
9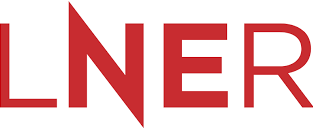 InterCity-Express
High-speed train
1 hrs 4 min
1

InterCity-Express
High-speed train
42 min
243
Traveling south-central Scotland on a train is not only a time-saving way to get around in the area but also a wonderful opportunity to take in the beautiful panoramas of the Scottish countryside. The train route from Edinburgh to Glasgow is among the popular options, as fast and modern trains connect the two cities in record travel times. Among the top advantages (apart from the great amenities of the trains) is that both the arrival and departure stations are located in the heart of the amazing Scottish cities, and there are over 10 daily departures in the schedule. On this page, you can find everything you need to know about the Edinburgh - Glasgow railway route and book your tickets even if your trip is up to 2 years away!
Wondering how to make your trip to Glasgow special? Plan your Ireland itinerary in advance fully customizing your journey. Choose among the hundreds of attractions and most popular tourist spots and make the most of your Ireland getaway!
Is there a train from Edinburgh to Glasgow?

Since several types of direct trains (including regular and high-speed) serve the Edinburgh-Glasgow railway line, travelers can choose the option that suits their budget the most.
Is there a direct train from Edinburgh to Glasgow Airport (GLA)?

No, there is no direct train connection between the mentioned destinations. Those who need to reach Glasgow Airport from Scotland's capital should first get to Glasgow Queen Street by train and then hop on a bus #500. The whole journey with all the following transfers takes approximately 1,5 hours.
Timetable & Train information
Lowest train ticket cost:
Edinburgh to Glasgow Train Review & Rating
Time flew by on the train, wonderful connection
Josie Y. about traveling from Edinburgh to Glasgow