Hiya, world! We are here to make it easy for you to book train tickets for entire Europe. Rail Ninja offers expert advice & easy-to-use online booking system for train tickets on the most sophisticated routes in Europe: travel from Nice to Milan or from Oslo to Flaam in a breath. We made it simple and straightforward. Value time? With us you get curated rail travel advice from recognized experts. Rail.Ninja, fast and sharp!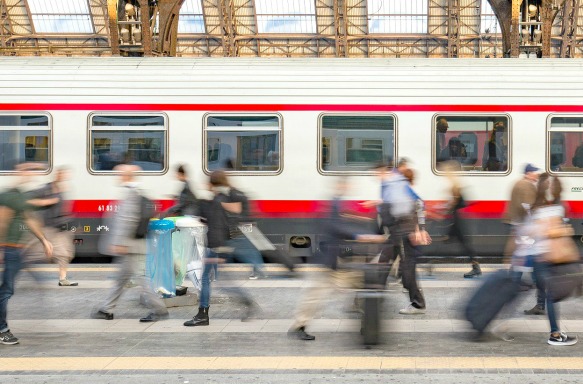 Why book train tickets with Rail Ninja
We make it easy to book rail tickets between countries, so we save you time and piece of mind. hiya!


We have a great service and are not afraid to speak with clients when they need assistance.


We recommend only good trains and do not offer painful connections. Only trains that are worth taking.


Rail.Ninja was created by professionals from Firebird Tours - one of the best travel companies in the world.
Only best trains
Planning your trip takes more time than the journey itself? Search & book tickets for best European trains and railway routes with Rail.Ninja.
Award-winning service
Having doubts if you make it on time from train station to the airport? Ask our award-winning customer support. Real people, ready to help.
Booking easier than ABC
Book anything, anywhere. Fast, convenient & intuitive, our train booking engine brings the whole universe of European rail travel at your fingertips.