Why Travel by Asia and Europe Rail?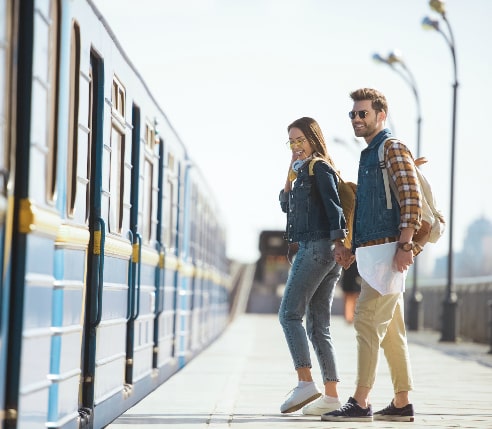 Hard to argue with the fact that a train ride is among the most convenient ways to travel the world. Yes, a flight might seem like the fastest option (although sometimes this impression is deceptive), or taking a bus might look like the best value for money from time to time, but nothing can ever compare with a good old train travel in Europe.
Although nowadays some people believe that the era of trains is almost gone, and planes are the future of local and international travel, opting for a train ride has approximately as much to do with nostalgia, as high-speed railway with the remnants of the past (which is not much). So, why thousands of people today choose to travel Europe by train? Let's have a closer look at the advantages of rail travel in Europe and Asia.
For example, did you know that trains are among the safest way to travel? Their safety records are practically as good as the one's planes boast, while they are also suitable for passengers with claustrophobia and a fear of height. Plus, this mode of transport offers fresh air circulation during the journey, spacious carriages, and no queuing at the gates, which is especially important in times of pandemic. And that's only the beginning.
Fast Travel Times
Yes, not the most original argument in favor of train travel, but a very serious one nevertheless. Did you know that an average train serving the European high-speed rail boasts the top speed of 220 km/h (137 mph)? Or that Japanese bullet trains can travel at 320 km/h (200 mph), making the travel time of a Tokyo - Osaka Shinkansen train less than 2.5 hours?
But that's not the limit, trains in Asia are at the top of the class. A bullet Fuxing train, for example, can travel at an astonishing 400 km/h (250 mph) and cover the distance of 1311 km (815 mi) between Shanghai and Beijing in under 5 hours!
For some reason, the general belief is that taking a plane is always faster. And in some cases, like traveling from Moscow to Paris, a plane is a much faster connection indeed, although a much less spectacular one. But this is not always true.
Take traveling from Paris to London, for example. Let's start by comparing only the travel times.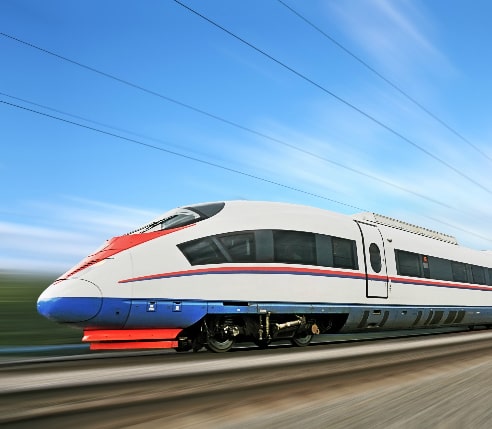 A plane can get you between the cities in a matter of 1 hour, while a train promises to cover the distance between the capitals of France and the UK in a matter of 2 hours. At first glance, seems like an easy choice if you are searching for the fastest Paris - London connection. But let's go a bit deeper.
First of all, don't forget that you have to be at the airport 3 hours before your flight. But even before that, you need to lose some considerable amount of time to reach the airport first, as they are usually located outside the city limits in contrast to the centrally located train stations. Similarly, you will need some time to get from the airport to the city upon arrival.
So when you consider all the variables of the equation, you see that taking a train from Paris to London is much faster than traveling by plane, despite the fact that it might seem vice versa at first. The same applies to a lot of train routes in Europe, you should never consider only the travel time alone.
Unmatchable Comfort
Another perk of enjoying a train trip in Europe is, without a doubt, unparalleled comfort that you can never get while traveling by bus. Modern high-speed trains were designed with traveler's contentment in mind, so you can rest assured that they provide everything you might need during the ride.
As a rule, bullet trains in Europe and Asia offer several travel classes to choose from and boast fantastic onboard amenities, including power sockets, air-conditioning, onboard multimedia systems, and complimentary Wi-Fi. Such essential things as cushy seats, generous legroom, big panoramic windows, and plenty of luggage space go without saying. To top it all, regardless of where you want to go, planning a rail trip is very easy.
As you know, Europe boasts a very advanced railway network going through all popular destinations, while only the major cities house airports. What is more, check-in procedures at the train stations are fast and easy comparing to the ones you have to go through at the airports.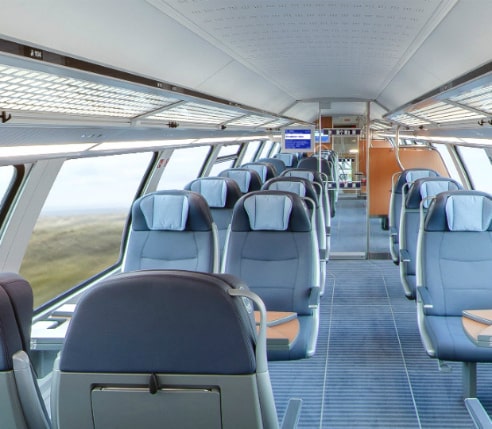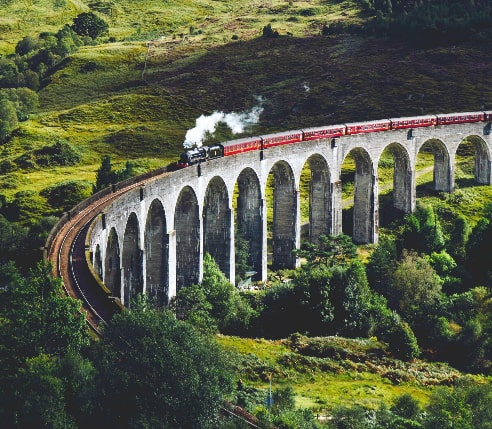 Unique Experience
Hardly any connection can enhance your trip in a way that a train ride can. Both a plane and a bus are valid options, but they are nothing more than a necessary evil, a way to get from point A to point B. A train ride, on the other hand, is a little adventure on its own, a way to feel like a local, explore the region's nature, and admire the one-of-a-kind views along the way. Traveling by train doesn't interrupt your vacation, on the contrary, it's an exciting part of it.
What is more, sometimes a train ride can even highlight your getaway! Just consider the wonders of the Flamsbana, the most beautiful railway route in the world, the magical experience of crossing the iconic Glenfinnan Viaduct (also known as the Harry Potter bridge) on a Jacobite steam train. And who hasn't dreamed of exploring the mysteries of Russia, traveling along the world-famous Trans-Siberian railway that stretches all the way from Moscow to Vladivostok. A train tour around Europe and Asia sounds awesome, right?
Even if we leave all the practical reasons aside for a moment, there is just something special about traveling by railway. Think about the romantic atmosphere surrounding the iconic Orient Express, the most famous train through Europe, or about all the classic Wild West movies, boasting a mandatory fight on a train roof. No other mode of transport can evoke the unparalleled feeling of adventure, the delicious anticipation of something grand in a way even a short train ride can.
As you can easily see, taking a high-speed train is always the smartest choice when it comes to traveling in Europe and Asia. It combines the best of what a plane and a bus have to offer while being a much more budget-friendly option than a flight and promising significantly more comfort than any bus ride. And let's not forget about the thrill of explorer and the feeling of adventure that are an integral part of any railway trip.
On Rail Ninja, you can book tickets for any high-speed train on the continent and find out everything you need to know before arranging the trip, including travel time and distance, prices of Asian and Europe's train tickets, and the departure schedules.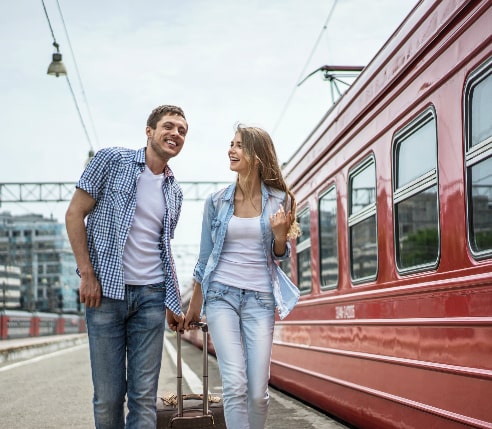 If you already have a train adventure planned and now want to enhance your travel experience, we suggest checking out Triptile, a trip planner allowing you to build a perfect city getaway in a matter of several minutes. It doesn't matter what travel destinations you have in mind, Triptile can offer numerous suggestions on what you can do with your free time and knows exactly how to spice up your stay in the city!