What is the Best Way to Travel Germany: Train, Plane or Bus?
Germany is one of the most incredible European countries, attracting thousands of tourists from all over the world. How could it not, when it's the country of magical Christmas markets, a land boasting incredible natural landscapes, the place priding itself on the best beer in the world (although this matter is up for discussion), and home to Neuschwanstein, the inspiration behind the Disney Castle. And that's just the beginning of a long list of incredible things that make beautiful Germany one of the most beloved travel destinations among globetrotters.
But one thing is when you are on one of those Germany trips organized by professionals when everything is taken care of, and all you need to do is enjoy the carefully orchestrated experience. And the other is when you are in charge of your itinerary. In this case, planning is key, and one of the primary matters to consider when planning a multicity getaway is what is the best way to get around the country.
Let's have a look at the most popular options for the job and find out: is it smarter to travel Germany by rail, bus, plane, or rental car?
Taking a Plane in Germany: Is It Worth It?
Unarguably, one of the most popular options as well as one of the most overrated ones. Sure, generally planes are faster than trains, cars, and pretty much most of the vehicles in terms of travel times. But are they as fast as we usually perceive them? Let's take the capital of the country, fabulous Berlin, and the historical Munich, two hugely popular German cities, for example.
A plane ride takes 3.5 hours, taking a train from Berlin to Munich takes at least 4 hours 40 minutes. Seems simple, but only if you don't look further than these numbers. When you take a plane, you must also consider the time you need to get to the airport, often located outside the city limits, as well as that you need to get there at least 1.5 hours before departure. Thus, 3.5 hours easily turn into more than 6, so a plane is definitely not the fastest option.
Another thing to consider is the price of the tickets. Planes offer a lot in terms of amenities, a flight is among the most comfortable ways to travel after all, but there is no arguing that the tickets are quite costly. Plus, planes are definitely not good for the environment.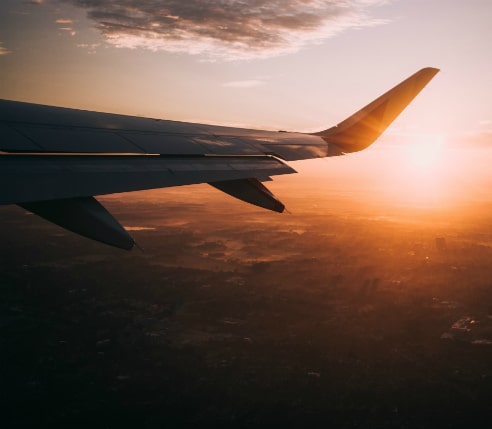 What About Bus & Rental Car?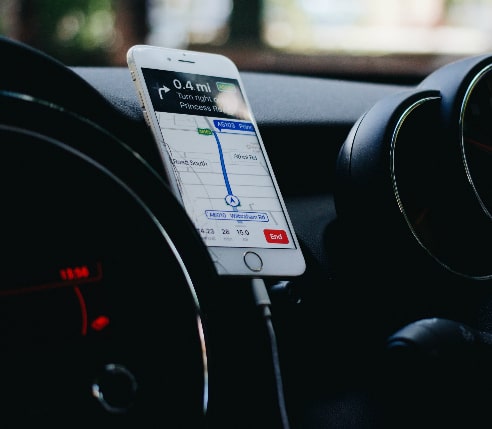 We eliminated traveling by air, so let's have a look at our options on the ground surface now. As a rule, a bus ride takes about 1.5 - 2 times longer than traveling by train, so it loses points on not-so-fast travel times. And let's be honest - comfort. No matter how great the bus is, it just can't be properly comfortable. So, we have narrow seats, barely any legroom, the permanent war between those who are cold and those who want some air, and a long drive. Doesn't sound like the perfect trip at all, does it? The ticket prices are budget-friendly though, that's definitely a plus.
If you can drive, you can always take a rental car. Driving to your destination yourself promises rather fast travel times and allows admiring the beautiful sceneries without also enjoying a stranger's snores in the next seat. But this experience is very far from being worry-free. Even in the 21st century, when we have maps on our phones, video registrators, and Siri to help us, navigating in a new place is always stressful and takes extra concentration. Getting around a foreign country is straining and demands extreme focus (and can be nightmarish if something goes wrong). Plus, it seems that when you arrive at your destination, everything is over and you can relax. But have you tried finding a place for parking in Germany?
Is Germany Railway The Best Choice?
We've touched the subject a bit above, and in comparison, taking a train always seemed like the best option. It's definitely faster than taking a bus and, in most cases, it's faster for intercity travel than taking a plane. Traveling by rail offers much greater comfort than any bus or car can dream of, and, as mentioned above, Germany train tickets cost less than plane tickets, and there are plenty of wiser ways to spend money on vacation.
The country boasts an advanced railway network, and the trains in Germany are fast, modern, and clean, offering everything you need for a comfortable ride. They take you from the city center to the city center, making it really easy to get around. High-speed trains boast several travel classes, well-equipped and providing fantastic onboard amenities. Power sockets, Wi-Fi, multimedia centers, and restaurant cars are at your service onboard most German high-speed trains (cushy seats, ample luggage space, and generous legroom go without saying).
Plus, the country's beauty is well-known, and a train ride across the scenic countryside is among the best ways to admire the fairytale landscapes.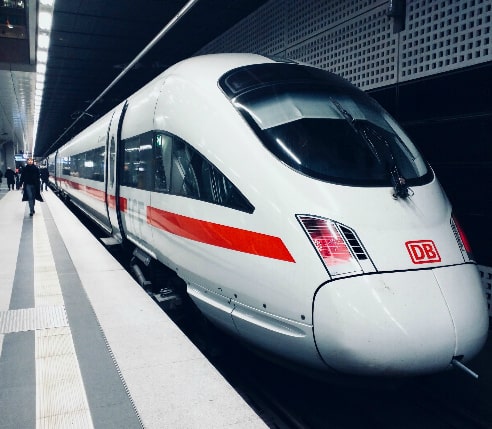 We made our case and hopefully answered the question of is it better to travel Germany by train, plane, bus, or rental car. All these options have their pros and cons, but in comparison taking a train wins by quite a lot of points. They are not always the cheapest, not ultimately the fastest, but there is no doubt that taking a train in Germany is the best value for money.